Learning
Environment
Alpha Omega has a unique learning environment in comparison to mainstream schools. We are proud of our student centric approach to learning through our true learning environment
A true learning environment
has a number of aspects.
Firstly, it means that EVERYONE is continuously learning. Everyone within our school system is a participant in our true learning environment; this includes students and their parents or careers, the teaching team and the school administration because we believe that working together and helping each other creates a culture Of care and growth.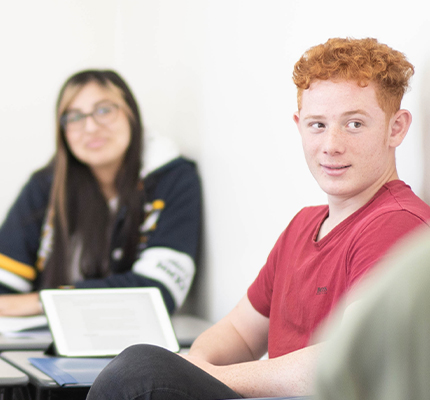 "If you can change your mind, you can change the world"
Our Teachers
Our teachers and staff are committed to continuously learning, not just professionally but personally as well as through feedback and reflection. And Of course our students are always learning but not just in the classroom we encourage them to grasp the opportunity to learn everywhere.
The physical learning environment is also an important part of the true learning environment concept. Our campuses have an open door policy and encourage transparency. That is why all our classrooms and offices consist of glass instead Of walls and opaque doors.
We have created common areas for our students to utilize in their down time where they have access to kitchen appliances or can use the space to de-stress with group activities or games. The care, maintenance and development of these common areas are managed by the students, the students are responsible for keeping the area clean and if they would like something added to their area they need to present a proposal.
Another aspect of the true learning environment is the emphasis on the idea that students are for students. We don't encourage comparison between students. If a student finds that they are struggling or they want to improve we do encourage group study sessions, peer support and tutoring. We believe that the harder you work to develop yourself and each other the more the group as a whole will benefit. A true learning environment is only successful with everyone's participation, as they say "it takes a village"
A True Learning Environment
The true learning environment is highly beneficial to school culture. It encourages our students to take ownership and drive their own education. We know that if your environment pushes you to be better than you were yesterday your results will never be capped!